Rescue Me – The Adventures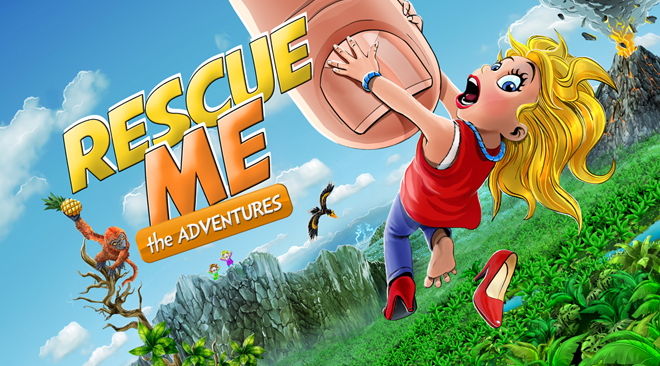 Storms… fires… wild animals… Cute little people are in danger all around the world, and you are the only one who can save them. Your main recovery tool is… your finger! Catch them and drag them across the levels while avoiding burning buildings and dangerous animals. What are you waiting for? The clock is ticking!
HIGHLIGHTS
– Casual action – innovative puzzle game with drag-and-drop controls and cute cartoon graphics.
– Multiple settings – explore different regions – steaming jungles, crowded cities, underground caves, mysterious ruins…
– Many challenges – save cute little people from hazardous situations, like fires, predators, wild storms… before time runs out!
– Be quick – avoid several moving obstacles, from migrating birds to rotating cranes.
– Collect coins – and purchase cool powerups! slow down time or get a better grip on people!
– Share your success – Rescue Me is integrated to Facebook! Challenge your friends and share your achievements with them!
INTUITIVE CONTROLS
The controls are very easy to learn – just grab people with your finger and drag them into a safe zone. However, them may fall off if you move them too fast or bump them into walls. Passing birds, roaming giant spiders or rotating cranes may push them off your finger as well, or they may be struck by lightning from passing storm clouds… so take care!
AMAZING SETTINGS
Exploring the rich and elaborate world of Rescue Me will take you many hours. You will be running leopards in the jungles and from fires in downtown skyscrapers. You'll be sneaking past giant spiders in their vast underground lairs and angry banana-throwing monkeys guarding a lost city… and many, many more. And we didn't even mention all the new content in our upcoming update…
JOIN THE RACE
Log in to Facebook and watch the game map turning into one huge leaderboard. Compete with your friends from level to level – collect more coins and save more people in less time to become the ace. If you miss someone from your list, every friend is only an invite away! Join the global rescue race!